Betel leaves or paan is a well-known thing in India, the salient fact being that you will hardly find a market without a 'Paan' shop in India. There are even movie songs like 'khaike paan banaraswala', depicting the traditional Paan so far, that it won't be wrong to regard it as an integral part of Indian culture & society.
One Indian though, combined his passion, creativity and innovation, to take our beloved Paan to an entirely new level of experience, creating a unique business platform in the process, by the name of Mr. Paanwala. The man behind the platform Mr. Paanwala is Mehul Patel hailing all the way from Vadodara, Gujarat. Mehul shared his story of going forward with the idea of serving the traditional paan in an international platter. It was when he was 12 years old, that he learnt all the ways of making a paan. What made it easier for him was the fact that his grandmother used to make paan in front of him. After mastering the art of creation, Mehul finally started savoring his art at the age of 15, when he ate a paan for the first time.
Things took a turn when Mehul came to the USA in 2009 and found to his surprise the scarcity of resources for making a simple paan. It obviously was trouble for someone who literally bleeds paan. But where there's a will, people always find a way. To fulfil his craving for paan, he decided to start making his own paan, thus giving birth to Mr. Paanwala. Based in Philadelphia, they started with just a vision to popularize an integral element of our culture. Time passed by and because of their pure dedication to the quality and excellence, success soon knocked their doors. Not just a large volume of customers, they also received a number of recognitions. All their products were, and continue to be, purely authentic, developed traditionally from home-made recipes. They believe in three guiding principles, make everything from scratch, use the best ingredients and try everything.
Every one of us knows that whenever there is a need, we design and invent something new and unique to fulfil that hunger. Mehul started following his grandmother's footsteps in 2009, learning and making paan at home. Once he knew the basics, he simply followed his gut, keeping his feelings channeled and his attitude positive. Taking one little step at a time he set off on his sweet journey amalgamating intent with flavor.
Creating all the recipes from scratch, eventually he took the Kalkatta Sweet Paan to a completely different level, concocting more than 35 varieties. Some of his very famous and rather interesting varieties are – Thandai Mousse Paan, Coconuty Fudge Paan, Boondi Fusion Paan, Cookies & Cream Paan, Mojito Mint Paan (non-alcoholic), Maza Mango Paan and many more. Crispy Cream Paan, Paan Truffle Strawberries and Paan Cup Cakes are some of the latest inventions from the kitchen of Mr. Paanwala. Just reading the name of each and every creation gives you an instant craving, isn't it?
 The idea driving them is nested perfectly in the way they describe themselves, "We just don't sell PAANS but we offer a concept – unique and exceptional Live Events. Making a Paan is not just a business but it's a passion, and we are a proud business that makes any event absolutely memorable for you and your loved ones" affirm the paan connoisseurs. Mehul has now been serving people with wonderful paan for more than 7 years, going to big events and also catering to people who do not have big events but an unconditional love for paan. He even ships them overnight, anywhere in the USA. With his feet well in the ground, Mr. Paanwala is also set to now expand its footprint back at home ground India. But that doesn't mean he has not been doing anything for the country. Ever since he started charging the money for his paan, he saved a good chunk of the earnings, to foster some good causes in India and help people in need. With pure dedication, hard work, uniqueness and creativity in paan, the brand has been surging at light speed in the USA.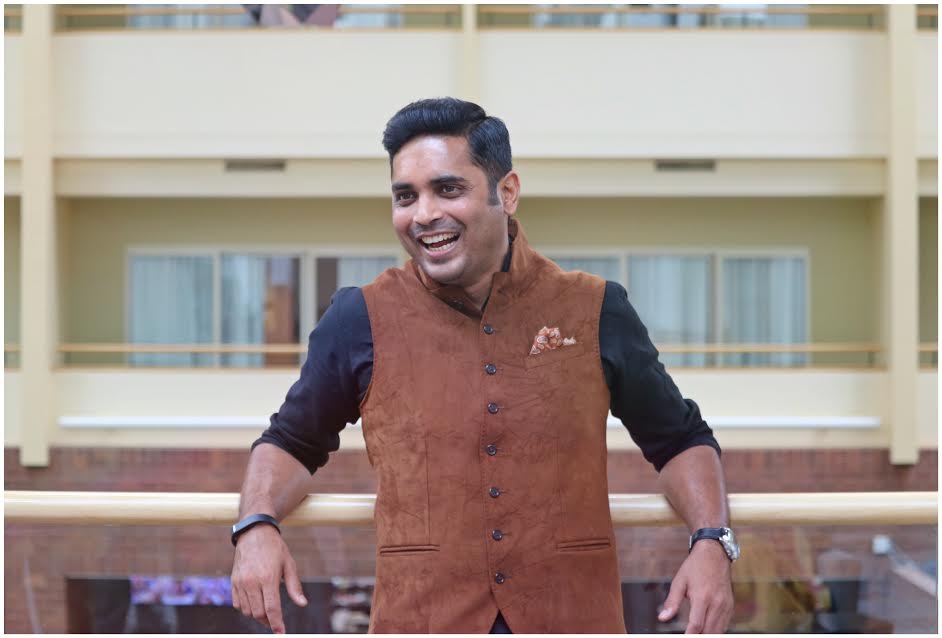 So next time you are in the States, do not forget to meet Mr. Paanwala.
Source: MyStartupStory